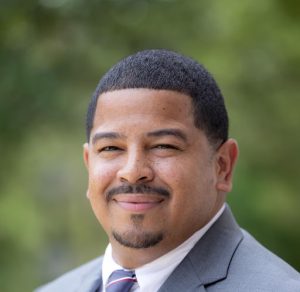 TCG is excited to announce that Patrick M. Mendez, Ph.D has joined the company as a Business Development Executive. Mendez brings extensive strategy and capture experience as a technology end-user, technical contributor, and business developer within the federal civilian and defense sectors.
"I'm ecstatic to join TCG as a Business Development Executive," said Mendez. "Our human capital, history of over-delivering for our customers, and each TCGer's desire to live our company's Core Values daily differentiate us from other organizations. I look forward to collaborating with our teams to deliver world-class Information Technology Professional Services to our public sector partners."
Prior to joining TCG, Mendez led strategic research development at Palo Alto Research Center, Inc. (PARC), where he worked closely with principal investigators to evaluate government R&D priorities, determine synergies with core competencies, and generate compelling research proposals for technology commercialization.
Prior to PARC, Mendez was the Director of Capture and Proposal Management at a government contractor pursuing health information technology engagements, Small Business Innovation Research and Small Business Technology Transfer programs within the Department of Health and Human Services, Defense Health Agency, and Department of Veterans Affairs. His previous experience includes working with for-profit and non-profit organizations in public sector sales, business development, and proposal management leadership roles.
"Pat has many years of experience helping government agencies adopt transformative technology solutions," said David Cassidy, TCG Vice President. "We're excited to see the many ways in which he'll help government benefit from TCG's capabilities and contract vehicles."
Mendez holds a Ph.D. in Experimental Psychology from Keiser University and an MBA from the University of Scranton. He served four and a half years in the U.S. Army as an Infantry Paratrooper.