USING BUSINESS
AS A FORCE FOR GOOD WHY TCG BECAME A CERTIFIED B CORP
B Corp Certification is awarded by B Lab, an independent nonprofit, to companies that demonstrate sound social and environmental practices through a rigorous, objective assessment. This assessment helps us ensure that we're staying true to our core values–being fair, honest, and open; working collaboratively; and investing ourselves in work that improves the world for our customers, employees, communities, and the environment.
While B Corps include a number of high profile businesses in the private sector, like Ben & Jerry's, Patagonia, and Cabot, they are still fairly uncommon in government contracting. We're proud to be part of the leading edge of this movement in our industry.
WHAT OUR PARTNERS IN FEDERAL AGENCIES CAN EXPECT
TRANSPARENCY
Becoming a Certified B Corp means holding ourselves to a higher standard, and anyone can see how we're doing:
FAIR, HONEST AND OPEN OPERATIONS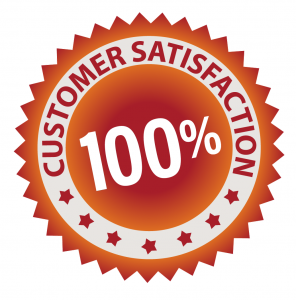 Providing IT personnel and expertise to Federal agencies involves numerous stakeholders, policies, and legal requirements that add complications — risks that are hard to manage. Over 28 years of business, TCG has learned that operating with Federal employees, prime contractor staff, and subcontractors ethically and openly is key to the 100% customer satisfaction that TCG has achieved. So these are key parts of our commitment as certified B Corp.
For example, we actively seek feedback from our subcontractors every year in a partner survey, and ensure that our employees find meaning in their work while thriving in their time away from work. These efforts have earned us high marks on Contractor Performance Assessment Ratings (CPARs) from our customers. Our partners in Federal agencies know that we treat all stakeholders well. When you treat people well, they're at their best. Our fair, honest, and open practices make govcon work less complicated and less risky for everyone involved.
MISSION ALIGNMENT
The federal government is the largest and most powerful single buyer, grant maker, aid provider, and public service entity in the world. When agencies hire TCG, they partner with a company that is dedicated to helping our government accomplish its vital functions efficiently, ethically, and transparently. That's TCG's mission, and you can see examples of how we've helped Federal agencies achieve their missions.
WHAT YOU CAN EXPECT WHEN WORKING FOR TCG
TCG HAS BEEN A TOP WORKPLACE FOR THE LAST 9 YEARS
You'll be working for an employer that is dedicated to your well-being and happiness. That means providing you with fair compensation, professional development opportunities, and unique benefits that include and go far beyond the typical health insurance and 401k match.
YOUR WORK WILL HAVE IMPACT NATIONALLY AND LOCALLY
Your work will have meaning and impact as you will help the most influential government in the world achieve missions of national and international importance. And you will be part of an organization that treats its responsibility to our community seriously, donating 1% of profits every year to community organizations and providing opportunities for TCGers to volunteer with organizations that make our communities better places for everyone.
ANNUAL SOCIAL CAUSE
We are eager to improve the world and we know we can't fix everything at once. So we focus. Each year TCGers use Ranked Choice Voting to select the one social cause the company will support. That cause then becomes a recurring theme in our volunteer work, fundraising initiatives, and other activities throughout the year. Our 2022–2023 cause was Living with Dignity. TCGers supported Mobile Hope, the Greater DC Diaper Bank, and other organizations that provide essential goods to underserved communities throughout the D.C. metro area.
At our Annual All-Hands Meeting in June 2023, TCGers chose to renew our support for national, state, and local parks with a special focus on environmental issues in the greater Washington D.C. metro area.