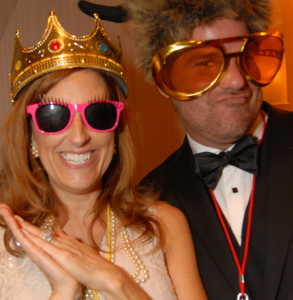 This election season we have a tough decision to make. However, we hope your vote for the Coolest Company in DC is an easy one! TCG is a finalist in the Coolest Company in DC race and we need your vote to push us to the top! Below we've outlined our election platform to make the decision easy.
Each month we have social and charity sprees. TCGers are given a $1,000 budget to organize a social event for 6 or more co-workers. Past events have included scuba diving, a trip to the circus, and wine tasting. TCGers also have the option to organize one charity event per month with support from TCG, only the money goes to the charity. Recently, we've helped to clean up the Potomac River, and volunteered at the Lost Cat and Dog Foundation.
For employees who walk to work, TCG will pay for two new pairs of shoes each year. We also offer benefits to those who use the Metro or bike to work.
Half of our staff work from home. For some, that means working poolside, at the beach, or wherever else they can get a wifi signal.
According to our Great Places to Work™ survey results (by the way, we're a certified Great Place to Work™), 100% of TCGers say they are encouraged to have a strong work/life balance.
Our training lunches cover much more than professional development. Some of our past trainings include managing personal finances and how to buy a house.
We insure pets! Hey, we have to make sure everyone in the family is healthy.
For these reasons, we consider ourselves to be pretty cool. If you agree, cast your vote on the DC Inno nomination form.