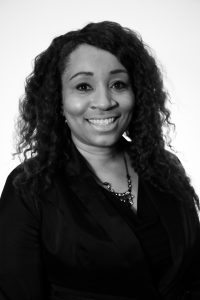 Congratulations are in order for Cherrie Reid, Project Manager at TCG and Program Chair of the ACT-IAC Emerging Technology Community of Interest. Recently, Cherrie graduated from the ACT-IAC Voyagers Program, a leadership development program for rising leaders in government and industry.
Voyagers is a highly-competitive program that maintains a 1:1 ratio of government to industry participants, providing them the opportunity to "walk in each other's shoes" as they participate in formalized leadership trainings, mentoring programs, off-site events, and topic-driven sessions over the nine-month program.
"This year's Voyagers brought their own unique experiences and perspectives to each session and directly contributed to an environment that was informative, engaging, and fun," said Mike Barrera, Voyagers Industry Chair.
"The program was a great opportunity to gain insight into specific issues facing the government, build upon my leadership skills through engaging training sessions, collaborate with other Voyagers, while at the same time making connections with people that I would not have met if not for this program," said Cherrie.
Cherrie joined TCG in 2016 as a project manager supporting the Millennium Challenge Corporation (MCC) in the redesign of the Country Scorecards and the development of the web-based application used to produce the scorecards. After the project's successful completion in 2017, Cherrie began supporting TCG's client at US Courts providing leadership to the development of a financial disclosure processing system for federal judiciaries.