Over the past several months the TCG R&D lab has been investigating how federal agencies can successfully utilize artificial intelligence (AI), and more specifically machine learning to meet their mission objectives. Machine learning can be described, in layman's terms, as training computers to complete a task using patterns and inference or trial and error instead of directly coding instructions or specific steps.
For example, the USDA is currently conducting a pilot program in conjunction with Microsoft that uses machine learning algorithms to analyze data sets that include information on soil temperature, acidity, humidity, and water levels. AI modeling through the program has the potential to help farmers utilize water more efficiently, increase crop yields, and preserve soil. The Government Accountability Office's Innovation Lab is researching how to use AI and machine learning to conduct more thorough audits, and the General Services Administration has built an AI-enabled Solicitation Review Tool (SRT) to help ensure solicitations contain accessibility requirements.
The TCG R&D Lab recently led two TCG University sessions (mini-seminars on the topic) on machine learning to keep employees informed about these technologies as they become increasingly common in the federal sector. The TCGU sessions included insights into how machine learning works, information on the types of problems that machine learning can solve, and a real-life example of TCG's work with machine learning in collaboration with a federal client.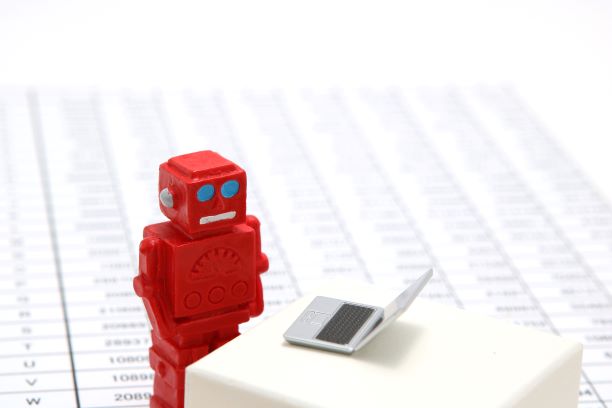 Classification is an example of a type of task or problem that can be addressed through machine learning. TCG CTO Robert Buccigrossi provided an interesting example of using machine learning to solve a classification problem, namely teaching a computer to distinguish between lines from "Romeo and Juliet" and "Moby Dick". The General Services Administration has built an AI-enabled Solicitation Review Tool (SRT) to help ensure solicitations contain accessibility requirements. GSA's solicitation review tool is a similar and certainly less literary example of using machine learning in solving a classification problem. Using data from 4,000 past solicitation reviews, a model was built using Python and trained to determine whether or not the IT product under consideration had plans to ensure its accessibility for people with disabilities. In other words, instead of sorting text between the categories of Shakespeare and Melville, text from the solicitations was classified as 508 compliant or noncompliant with 90 percent accuracy.
According to Gartner, AI derived business value will reach $3.9 trillion in 2022 by improving customer experience, generating new revenue, and reducing the cost of existing services and products. While government does not move at the speed of the private sector, AI and machine learning will be increasingly important tools for IT professionals in the federal sector. In 2020, the federal government plans to spend $1 billion on non-defense related AI, helping generate business value government wide.
The TCG R&D lab will continue to support the growth of new technical capabilities in these and other areas while helping employees identify when and how these tools can be utilized to serve federal clients.