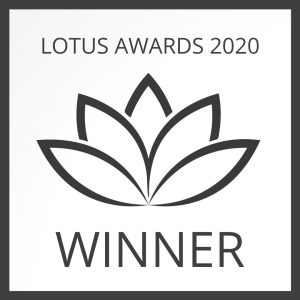 TCG is pleased to announce that the company is a recipient of a Lotus Award for Workplace Culture. The award recognizes businesses with cultures that drive excellence in employee engagement, recruiting and retaining talent, product delivery, and customer service.
Lotus Award recipients prioritize creating a productive, healthy, and positive workplace. In particular, TCG was noted for its Employee Happiness Department, an emphasis on valuing families, perqs and benefits, and the ways TCG keeps its remote workforce connected. This is TCG's first time receiving this award.
"At TCG we're proud to be positively distinct," said Daniel Turner, President of TCG, "so we appreciate being given an award that recognizes the different and unique ways that businesses create a positive culture for employees, customers, and their communities. To paraphrase Haruki Murakami, the fact that we're ourselves and no one else is one of our greatest assets, and our culture is organized to make the most of these assets in order to improve the world around us."
"One of the best things about the Lotus Awards is every year our winners get more diverse, but one thing is constant," said James Murphy, founder of the Lotus Awards, "every winning organisation is successful because of the people that make that organisation amazing. This is what makes the Lotus Awards unique. We celebrate what makes organisations amazing and amazing is different to each winner."
The Lotus Awards recognizes companies around the world from every industry and every size including non-profits, startups, and Fortune 500 companies.