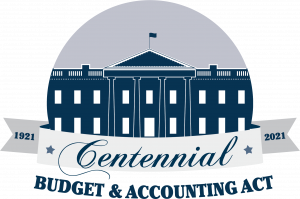 TCG is proud to sponsor "The Budget Act at 100: Why it Matters Now More than Ever," a virtual conference celebrating the centennial of the Budget and Accounting Act. The event is being co-hosted by the American Association of Budget and Program Analysts (AABPA), Association for Budget and Financial Management (ABFM), and National Academy of Public Administration (NAPA).
The 1921 Budget and Accounting Act established the process by which the President introduces a budget plan to be approved by Congress. The virtual event, which starts on 21 June, will feature panels and discussion groups led by top experts in the budget and finance fields.
Through its work supporting the Office of Management and Budget and MAX.gov, the government-wide Budget Line of Business, and the Department of the Treasury's Budget Formulation and Execution Manager (BFEM.gov), TCG has worked with budget departments across the federal government. We're honored to sponsor an event that celebrates the foundations of how the US funds government programs, budgets, and tracks finances in support of America's interests and needs.
You can find more information on the virtual conference at https://1921budgetact.com/. The program can be here.