Certified Benefit Corporations (B Corps) will be given a boost when competing on the upcoming OASIS+ Government Wide Acquisition Contract (GWAC), based on the latest draft issued by the General Services Administration (GSA). While the accreditation is only worth one out of a possible 50 points on the scoring matrix, its inclusion reflects the growing importance of sustainability. Even though interest in the B Corp certification continues to grow in the private sector, neither certified B Corps nor public benefit corporations are common in the govcon space. (TCG is a Certified B Corp and a PBC.) What exactly is this certification, and how do Federal agencies benefit from working with B Corps?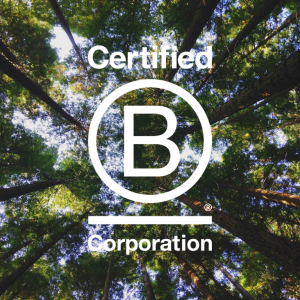 What is a B Corp?
Although the two can overlap, a Certified B Corp is not the same as a Public Benefit Corporation. The latter is a legally recognized corporate designation in 35 states and DC. To become a Certified B Corp, companies must go through an assessment process with B Labs, a nonprofit organization that assesses companies' social and environmental performance, accountability, and transparency.
Companies must be recertified periodically. B Corps must also exhibit transparency by making information about their performance publicly available on their B Corp profile on B Lab's website. Companies must be recertified periodically.
The ranks of Certified B Corps include a number of high profile businesses in the private sector – Ben and Jerry's, Patagonia, and TOMS, for example – and across all sectors of the economy, including retail, finance, real estate, and technology, they are still uncommon in government contracting. Given the commitment involved, certification is certainly not for everyone. However, GSA's inclusion of B Corps and sustainability goals in the solicitation for OASIS+ shows that working with B Corp provides key benefits for Federal agencies and our country.
Sustainability
The Federal government is placing a new emphasis on sustainability, and contractors need to be able to demonstrate how their work affects the environment. In December of 2021, the White House released an Executive Order (EO) to promote sustainability in the Federal government. The "Executive Order on Catalyzing Clean Energy Industries and Jobs Through Federal Sustainability" set government-wide sustainability goals for electricity, vehicles, buildings, and other operational areas. Several sections of the EO include requirements for acquisitions and procurements, meaning that contractors working with the Federal government must be prepared to meet these sustainability goals and report on their status.
Transparency
From the perspective of Federal agencies, there are practical advantages to working with companies that already meet the sustainability goals in new policies and that publicly disclose their performance in this area. This is only one way in which a B Corp certification can help government contractors stand out.
Mission Alignment
While the Federal government is a large and complex network of organizations that have different and often contrasting missions, all of them are by definition stakeholder driven. In other words, their mission is to serve communities and citizens across the country. This institutional purpose is naturally aligned with the mission of B Corps to look beyond the bottom line and ensure that they benefit their communities, employees, and the environment. Agencies benefit when contractors believe in the tools they're building and products and services they're delivering for Federal partners, and the impact these tools, products, and services have in supporting and accelerating the missions of Federal agencies.
In the government space, B Corps have supported agencies in providing international aid, serving veterans through the Department of Veterans Affairs (VA), providing financial literacy training to members of the armed forces, creating transparency in government, ensuring that the public voice will be heard in proposed policy changes to our communications infrastructure, and much more.
Short-Term Advantages and Long-Term Value
B Corps stand to provide the government contracting industry with both short-term, practical advantages and long-term value. The certification allows agencies to quickly identify vendors that align with their contractual needs, Executive Orders, and organizational mission. Though the pool of existing B Corp contractors is small, that is sure to change as word spreads about the value the certification can bring.
To learn more about how TCG is using the power of business to build a more inclusive and sustainable economy, check out our mission and B Corp certification.