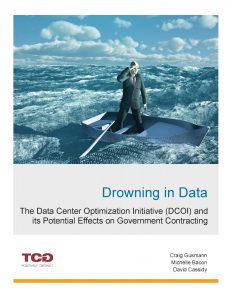 It started as a steady drip. In the late 1990s that drip became a steady pour. Today, the government is doing all it can to contain the flood.
Data has become ubiquitous to everything we do. Twenty years ago the government was constrained in the amount of data it could collect and hold, let alone what could be analyzed and made actionable. This changed as storage capacity for servers grew and government agencies began installing on-premise data centers. Soon, federal agencies had to contend with so much data they were drowning in it.
Searching for a lifeboat, the federal government established the Federal Data Center Consolidation Initiative (FDCCI). This initiative has evolved into other legislation, all geared toward better managing federal data and reducing the number of physical servers under government purview.
TCG's white paper, Drowning in Data: The Data Center Optimization Initiative (DCOI) and its Potential Effects on Government Contracting describes these initiatives and how they may affect government contracting from the procurement and contractor perspectives. If you're interested in learning how the government plans to stop treading water and save itself from drowning in data, read the white paper and let us know your thoughts.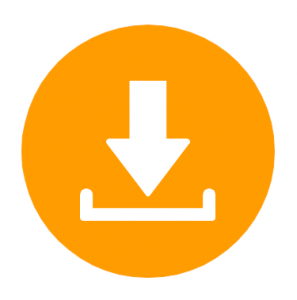 Download: Drowning in Data — The Data Center Optimization Initiative (DCOI) and its Potential Effects on Government Contracting