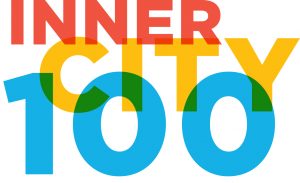 For the twelfth year, TCG has once again been honored with an Inner City 100 award, remaining part of the ranks of growing businesses making a positive impact in their cities. Inner City 100 awards were unveiled at the ICIC National Conference, which was held virtually this year on December 9. TCG is ranked 84th on the list, matching its ranking in 2019.
Given by the Initiative for a Competitive Inner City, the Inner City 100 awards recognize the 100 fastest-growing firms in under-resourced communities across America. The winners were picked based on revenue growth and job creation during the four-year period from 2016 to 2020.
"We have employees all across the Washington, D.C. Metropolitan Area, and TCG is a proud D.C.-based business," said Daniel Turner, President of TCG and native Washingtonian. "Of course we want to have a positive economic impact on our city, but being an inner city business means more than just contributing to the tax base. We have opened space at our headquarters for community events, adopted two parks in the city, and support our employees' volunteer work at area food banks, among other efforts. As a Public Benefit Company and a Certified B Corp, these initiatives and others are part of our responsibility to have a positive impact on our employees, our community, society, and the environment."
Winners of the 2021 IC100 come from 56 cities across 29 states and employ 7,240 people.
"The Inner City 100 class of 2021 sustained their momentum amid the unprecedented challenges faced during the pandemic to greatly expand their respective businesses' revenue – a tremendous accolade to be celebrated," said ICIC CEO Steve Grossman. "These firms have also been actively engaged in strengthening their communities by donating their time and resources to local organizations and charities. We are truly inspired by our IC100 winners."
About TCG
TCG (https://www.tcg.com) aims to improve the world around us, in big and little ways, every day, for our staff, clients, and community. TCG provides the federal government with positively distinct IT and management advisory services in Agile development, federal shared services, budget formulation and execution, and health science analytics that help government programs and America succeed.
About ICIC
ICIC is a national nonprofit founded in 1994 by Harvard Business School professor Michael E. Porter. ICIC drives inclusive economic prosperity in under-resourced communities through innovative research and programs to create jobs, income and wealth for local residents