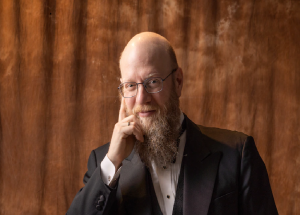 Daniel Turner, TCG's President and Founder, is the recipient of the Washington Post's Top Workplaces Leadership Award for midsize businesses in Washington, D.C!
This award recognized business leaders who created and maintained a positive and engaged workplace — not easy during a pandemic, historic inflation, and the Great Resignation.
The award rankings were based on a poll of TCG employees (and of thousands of employees at hundreds of Washington-area organizations), conducted by a third party survey company.
"I'm honored to be recognized for leading TCG during what's been a difficult couple of years for people everywhere," said Turner. "I'm even happier that TCGers feel that I and the leadership team at the company have done a good job in keeping TCG a positive force for them and our community."
As Turner told the Washington Post, TCG offered expanded sick-leave benefits and provided at-home covid tests for every employee and their families in December 2021. The company also provided mental health support resources, hosted virtual social events, and made it feasible and a cultural "given" that employees would take time off to take care of themselves and their family.
"We've been committed to employee well-being since the company was founded over 25 years ago, and that commitment has grown with the company as we established our Employee Happiness Department and became a Public Benefit Corporation and a Certified B Corp," Turner added.
In 2019, TCG became a Certified Benefit Corporation (B Corp) by undergoing a rigorous assessment of its social and environmental impact by B Labs, an independent, non-profit organization. Every B Corp's mission includes producing positive outcomes for the public rather than revenue-based goals or shareholder profits. Unlike traditional corporations, B Corporations are legally required to consider the impact of their decisions on their stakeholders, including employees.
TCG has had a remote-work-first policy since it started over 25 years ago, and has won national recognition for building a vibrant, positive workplace culture with employees working from home or at client sites. TCG prioritizes flexible scheduling built around its Core Value, "We value our families." TCG offers benefits for the whole person, including emergency child care assistance, student loan repayment support, and an award-winning adoption assistance benefit.
Other perks range from free tickets to sporting, music, and cultural events to pet adoption, financial planning assistance, and 2 vacation homes that any employee can book and use for getaways.
You can find out more about working at TCG at the employee experience page.
About TCG
TCG aims to develop government that is efficient, transparent, and ethical. It provides the federal government with positively distinct IT and management advisory services in Agile development, federal shared services, budget formulation and execution, and health science analytics that help government programs and help America succeed. Visit www.tcg.com.