By Michael Drescher
The American Council for Technology (ACT) and Industry Advisory Council (IAC), also known as ACT-IAC, is a non-profit public-private partnership dedicated to improving government through the application of information technology. ACT-IAC provides a forum where government and industry exchange information and collaborate on technology issues.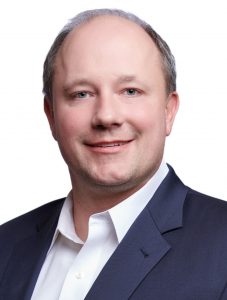 When I first became aware of ACT-IAC in 2005, it seemed like a private club of CIOs and sales people where I wouldn't have a role. But in 2014 I became aware of the full range of activities the organization engages in, and the impact it has on our industry. At that time, I had a colleague who was an ACT-IAC proselytizer. He was a three-time winner of the Federal 100 Award and credited much of his success to involvement in ACT-IAC, so I took notice. When he invited me to attend that year's Executive Leadership Conference (ELC), I leapt at the chance. At ELC, there were over 100 CIOs and hundreds of other potential teaming partners, all ready to discuss how best to do business together and improve government IT as a whole. The event was full of speakers and workshops on cutting edge government technology trends. Since then, I haven't missed an ELC or its companion Management of Change conference, and I've left each event with a handful of new relationships that have led to new opportunities.
When I joined TCG in 2017 and learned about all of the work we do related to shared services, I knew that increasing my involvement in ACT-IAC would benefit both me and the company. I joined the Shared Services Community of Interest (COI), one of ten COIs and workgroups that ACT IAC sponsors. Each COI has a leadership team comprised of government and industry representatives, and when the leadership position of Programs Chair became vacant, I volunteered and was selected. As Programs Chair, I am responsible for planning events and securing speakers for the COI's monthly meetings. In recent months, we have featured Chris Hamm, Director of GSA's FEDSIM, the government's largest acquisition shared services provider, and Glenn Davidson, who runs the Department of Commerce shared services initiative.
In addition to its conferences and COIs, ACT-IAC features a robust leadership development program comprised of three offerings — Associates, for professionals early in their careers; Voyagers, geared toward "rising stars" (including TCG's own Cherrie Reid); and Partners, aimed at government and industry executives. Each of these programs chooses participants from a highly competitive field of government and industry applicants. In December 2017, I applied to the Partners program and was fortunate enough to be selected from a field of nearly 50 applicants as one of the 13 Industry Partners , who will be matched with 13 Government Partners. As part of the Partners class, I will spend the next nine months attending program events that include two offsites, two leadership training days, and monthly program meetings. In October, I will graduate from the program at the 2018 ELC and join the Fellows — a group of over 800 professionals that have completed the Partners program over the past 20 years. As a Fellow, I will join a group that many consider an immediate indicator of whether you and your company are serious players in the government technology sector.
My involvement in ACT-IAC has been rewarding personally and professionally. I've made countless new professional contacts and developed some of the greatest friendships I have. I'd encourage anyone to think about getting involved in the organization and the many opportunities it offers. Your future self will thank you for making the investment and commitment.